March 2022 Newsletter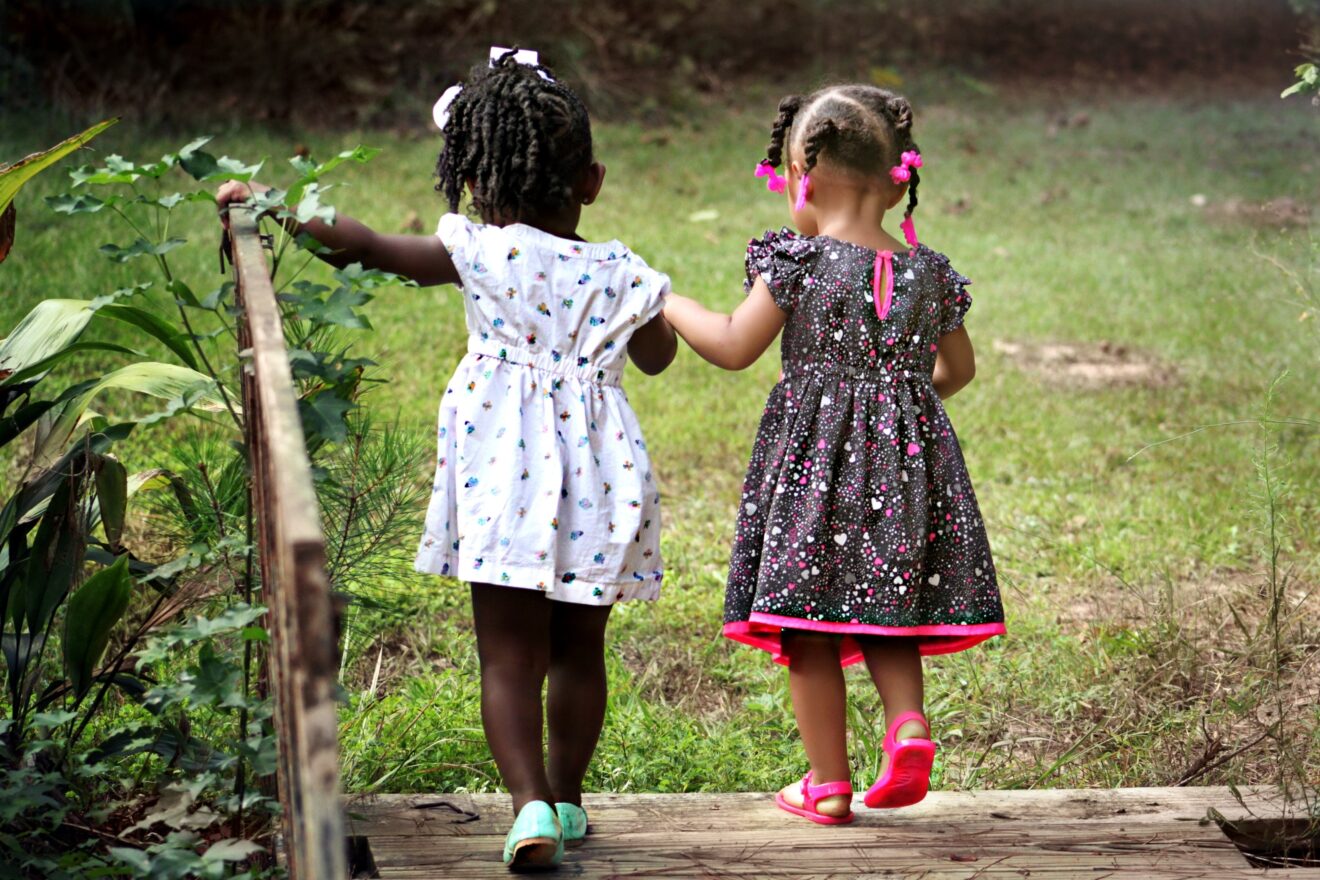 Announcing the Amanda Ison Diversity Scholarship Program
Dr. Barbara Stroud, our former president and a founding member, has made a generous contribution to CalAIMH in honor of her Aunt, Amanda Ison. The purpose of the grant is to recruit and provide scholarships for three categories of professionals working with young children and their families: non-mental health professionals; providers who are Black, Indigenous or People of Color; and those who are dual language providers.


This program offers CalAIMH an exciting opportunity to extend our commitment to transdisciplinary work and diversity.


We are now forming a Steering Committee to implement this six-year project. We are looking for members who want to get more involved in CalAIMH and contribute to growth in the field. If that sounds like you – and we hope it does – please contact Membership and Bylaws Chair, Dr. Wendy Sun at

membership@calaimh.org.


The CalAIMH Board of Directors
Upcoming Member Benefit:
Conversations From The Field - The Essence of Infant Mental Health in Practice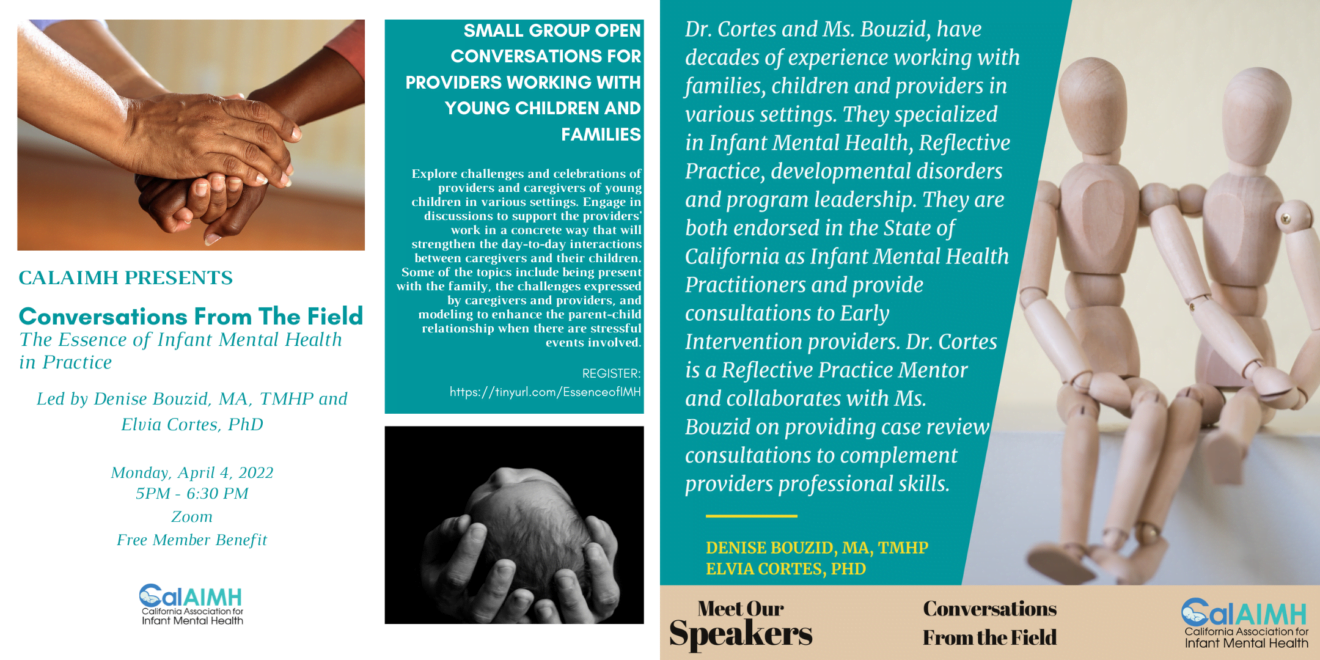 Share your talents with CalAIMH!
The following committees are seeking members to contribute their talents and passion in the role of co-chairs:

Community of Practice; Marketing; and Membership and Bylaws Committees.
Social Justice Committee
The Social Justice Committee is now welcoming new members. Click on the button below to fill out a membership interest form if you would like to be a part of this committee!


The Marketing Committee Needs You!!
Do you enjoy posting on social media? Are you interested in learning new skills? Are you passionate about CalAIMH and want to increase our reach? Join the marketing dream team today!
Meet a CalAIMH Member
Sarah Anais Mejia, Ph.D.
Sarah Anais Mejia, Ph.D. is an Early Childhood-Pediatrics psychology fellow at CHLA. She is currently embedded in the Cardiothoracic ICU where she works with infants, toddlers, and their families supporting coping, attachment, and bonding through psychological interventions.
She earned her Ph.D. in Counseling and Applied Human Development as a Dean's Fellow at Boston University's Wheelock College of Education and Human Development. She completed her predoctoral training at the University of New Mexico's Center for Developmental Disabilities, where she specialized in trauma-informed relationally based treatment for children and families, as well as culturally responsive developmental evaluations for young children. As a Spanish-speaking bilingual clinician who grew up in Los Angeles, she is passionate about addressing racial equity and social justice in mental health and health care systems.

Sarah Anais feels that her career in infant mental health started as a young child. Her mother is a long-time home daycare provider and early childhood advocate in Los Angeles. As a child, she accompanied her mother to many early childhood policy meetings. She is happy to continue this generational passion for serving, advocating, and supporting young children and their families.

Outside of work, she enjoys cooking, crafting, trying to keep her plants alive, and playing with her two black cats. Sarah Anais is a co-chair of the Policy and Advocacy Committee and is looking forward to meeting you all at any of our Policy and Advocacy meetings!
Attention All Members!
Work on a common cause or spark your creative channel. We would love to welcome more members to be involved in the different committees. Here are the meeting times for each committee:

Communities of Practice:

The third Monday of the month at 7 pm

Marketing: The second Monday of the month from at 5 pm

Membership and Bylaws: The second Thursday of the month at 6 pm

Policy and Advocacy: The last Thursday of the month at 7:30 am

Training and Education: The third Monday of the month at 5 pm

Social Justice: The third Monday of the month at 3:30 pm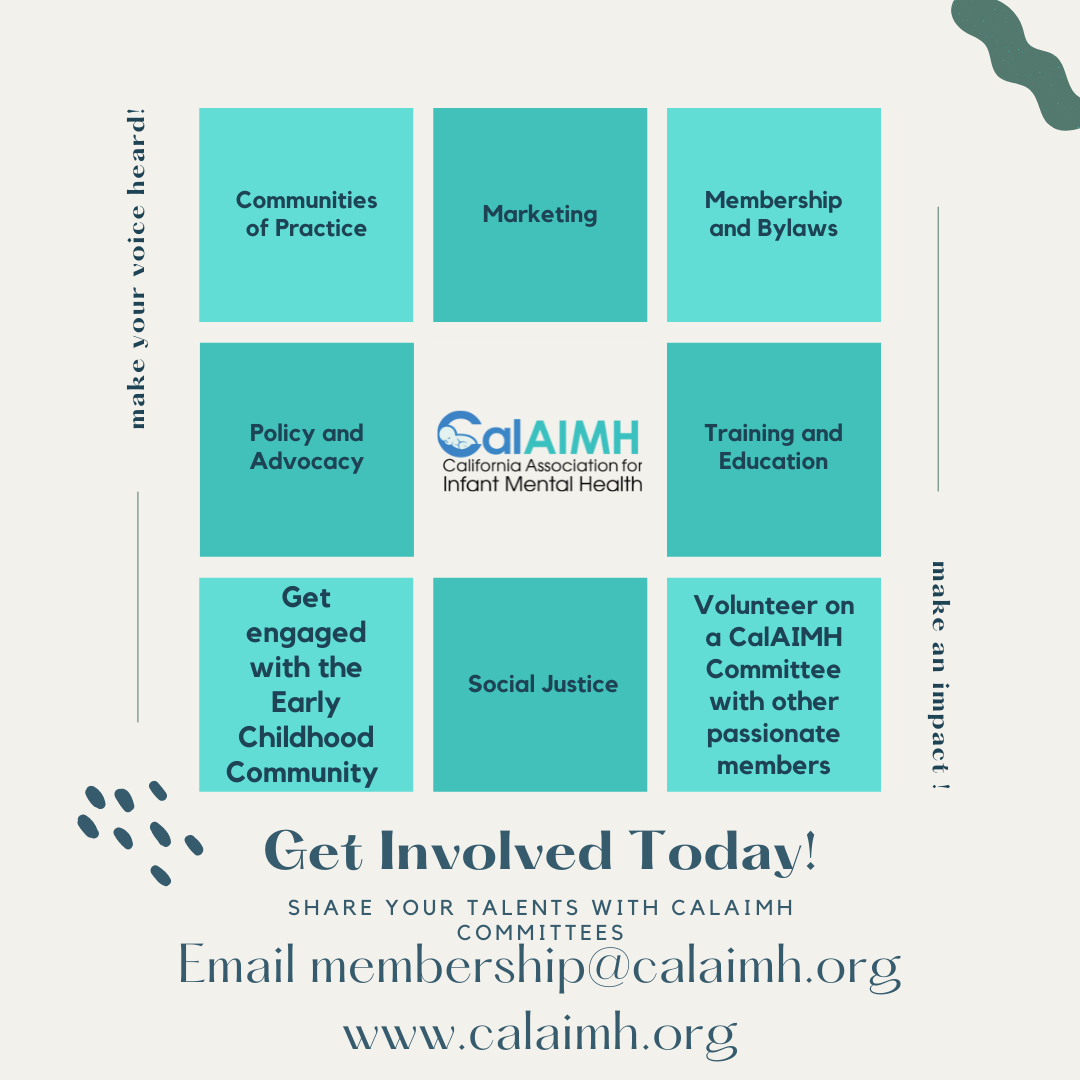 In Case You Missed It (ICYMI)
COMING SOON: Reflective Practice for Endorsement requirement purposes

CalAIMH members will have opportunities to obtain reflective practice hours for endorsement from endorsed facilitators at a discounted rate. Keep an eye out for email announcements and more information on the CalAIMH member portal!
Good News Central
Members: Do you have good news to share regarding your career or other ventures? Please go to your member portal to submit your news. You can include anything professional and it will be posted publicly on our website.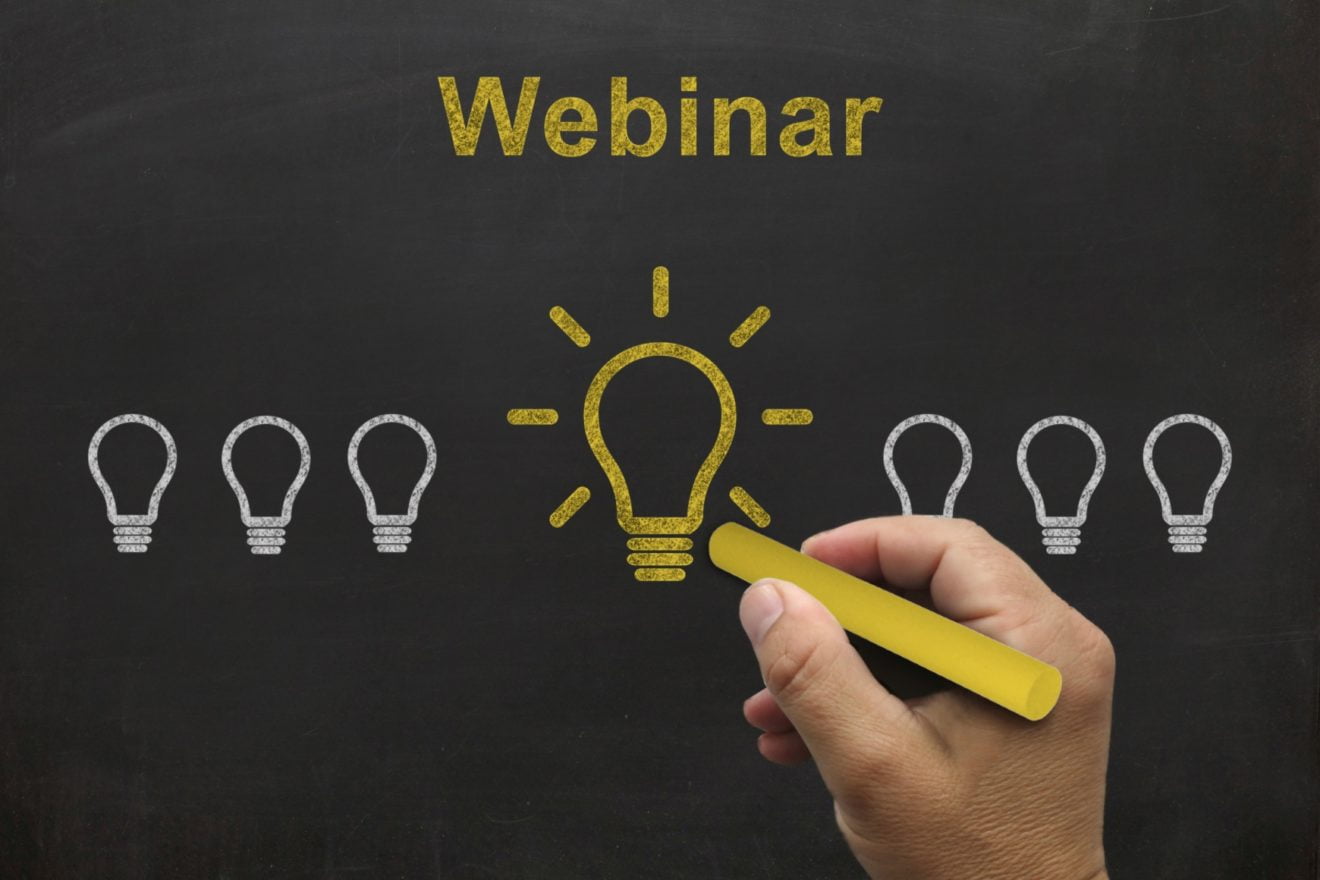 CalAIMH is always looking for more training topics and webinar speakers.
Please note: This newsletter's content represents a collection of submitted information provided to the CalAIMH Marketing Committee, which is comprised of volunteer members.