Social Justice Community Circle:
A Safe Space for Brave and Necessary Conversations
The Social Justice Committee is sponsoring a monthly reflective space for peer consultation. The goal of the group is to provide a space for CalAIMH members to reflect on their work through a social justice lens with the support of their colleagues.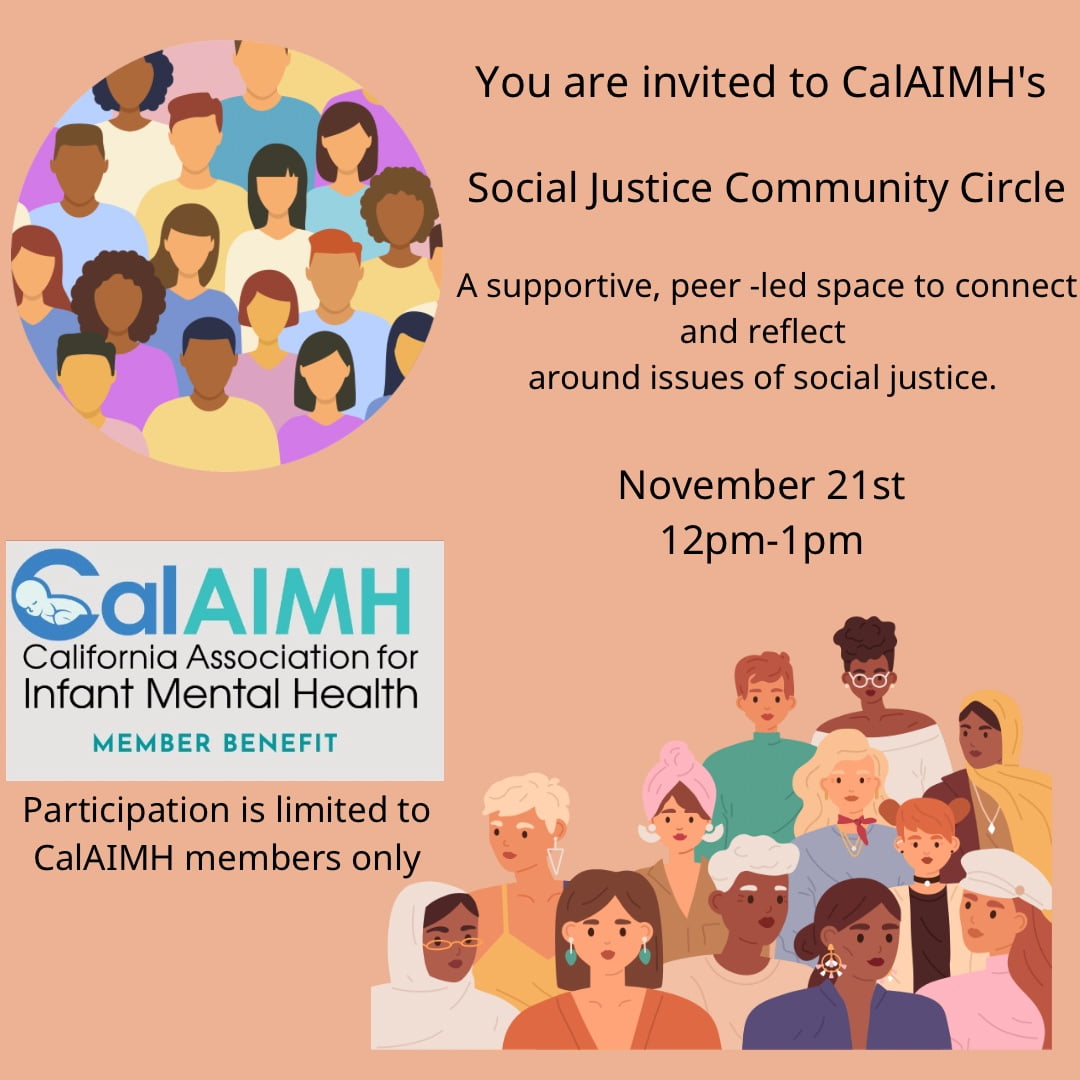 Want to participate and not a member yet?