CalAIMH Webinar
Open to the public but free for CalAIMH members!
Fathers are biologically primed to be parents, and research shows that their involvement improves outcomes for children. Yet there are serious cultural, programmatic and personal barriers to involving them, particularly if they are fathers of color. We will explore why it is important and what it will take to shift from a dyadic- to a family-based model of care for families with young children.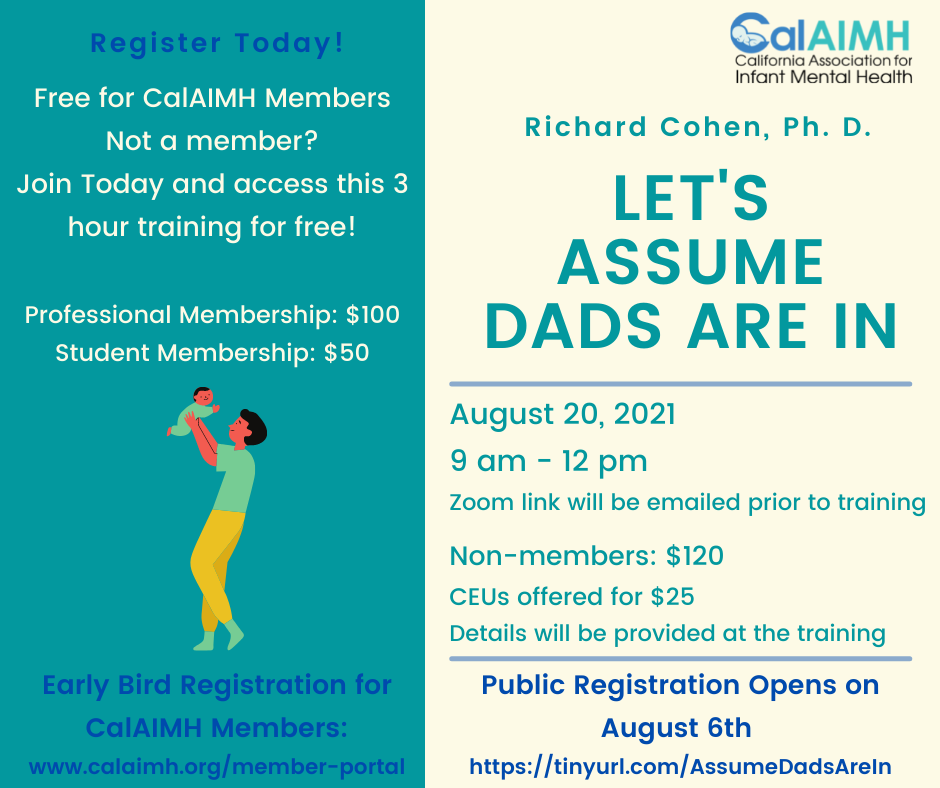 CalAIMH members register for free in the
Want to register without the advantage of membership?